Missouri River Towing (MRT) is a sister company to the historic Hermann Sand & Gravel. Hermann Sand sells sand and gravel products from two locations along the Missouri River. The firm also offers contract dredging, deck barge rental, barge loading and more. In 1978, the Engemann family purchased Hermann Sand and the company grew while providing the same quality service.

Missouri River Towing, with Steve Engemann as its President, was formed in recent years in response to growth in regional freight movements and the need for affordable and available transportation solutions. The Missouri River and the inland river system it connects to is a big part of that solution. MRT operates two linehaul towboats, one 2,400 hp. and the other 3,800 hp., that can handle six to nine barges at a time. In 2016, MRT set a milestone when it moved more than 480,000 tons of dry cargo! Fertilizer, grain, cement and asphalt are common cargos handled. In addition the company moves construction equipment to otherwise hard and expensive to reach job sites. MRT also moves oversized cargo.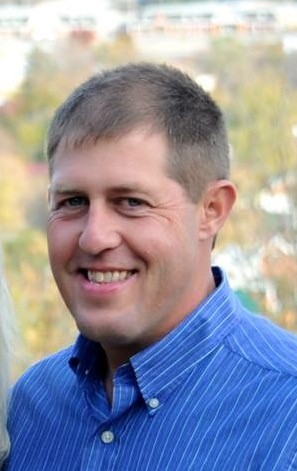 Steve Engemann
Steve is President of Hermann Sand & Gravel, Inc. and Missouri River Towing LLC.  Steve also is co-owner Mid MO Concrete. He is on his forth issue of his Captain's license. Steve takes pride in operating small family businesses. These businesses continue to thrive because they are based on honest business practices and hard work.  He is actively involved in continuing to work towards achieving reliable river transportation on the Missouri River by being a member of the Missouri River Dredgers Group, Inland Rivers Ports and Terminals, MRAC, Coalition to Protect the MO River, and Missouri River Relief organizations.
Steve began working at Hermann Sand & Gravel Inc. full time in 1999 to achieve his goal of becoming a river boat pilot. Steve was able to obtain his captains license in 2003 and in 2004 he started managing operations at Hermann Sand & Gravel, Inc. Currently, Hermann Sand & Gravel Inc. has two locations Hermann and Jefferson City to sell sand and gravel products. MRT provides commercial barge transportation from Sioux City, IA to New Orleans, LA.  We also operate on the Upper Miss. and Illinois Rivers with a focus on the MO River. Hermann Sand operates two fleet boats. Missouri River Towing has two line haul boats 2400 & 3800hp.
On a personal note, Steve is happily married to his wife Kate and has been blessed with two beautiful girls.  While he is not managing the family business, he and his family spend time together enjoying water sports on the Missouri and Gasconade Rivers and horseback riding.  Steve is a member of St. George Church, where he is on the Parish Council. Steve holds memberships with the Knights of Columbus, Gore Case Community Club, Big Spring Busy Beavers 4H and is a member of the Hermann Chamber of Commerce.
Bob Redfern
Bob started working in the marine industry in 1984, first at John W. Stone Oil Distr., LLC in New Orleans, LA as a deckhand and later became a tankerman.  He then was promoted to work Stone's Paulina dock at Paulina, LA.  In 1994 he was transferred to help open the St. Louis, MO facility for Stone Oil.  In 2003 Bob and Lisa moved to Hermann, MO and in 2006 Bob took a position as a Dispatcher with Lewis & Clark Marine.  In 2013 Bob came on board with Hermann Sand & Gravel, Inc. in the position of Dispatcher/Safety Manager.
Lisa Redfern
Lisa started in the marine industry in 1982 at John W. Stone Oil Distr., LLC in New Orleans, LA.  In 1994 she was transferred to St. Louis, MO as Manager.  She worked for Stone Oil for 22 years.  In January 2005 she was delighted to land a position as Office Manager at Hermann Sand & Gravel, Inc. in her new home town.
---